Hand-written letters are welcomed & can be uploaded as an image. The blog manager will select a royalty free photo to accompany each letter if none is attached.

DISCLAIMER: This blog is a collaborative literary project written by a group of anonymous individuals. We write for our own purposes and in support of one another, yet hope to collectively influence and improve the quality of care offered to persons with chronic conditions. The owner of this blog is not compensated to provide opinion on products, services, websites and/or various other topics.
Powered by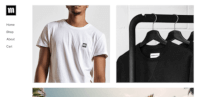 Create your own unique website with customizable templates.
Photo used under Creative Commons from Dan Harrelson