ABOUT
WHO

Brianna Schiavoni lives with a handful of autoimmune conditions, herself, and is a licensed counselor (LCSW, LISW), medical advocate & coach. She is vested in the power of commUNITY and values the use of shared experiences as a means to narrative therapy (self-help), collective healing, and medical advancement. For more information on the blog manager, visit
Mindful Milestones
; where Ms. Schiavoni hosts her private practice.
WHAT
In an effort to educate others about living life with medical &/or mental health conditions, while validating the oftentimes lonely experiences of those of us diagnosed with them - here in lays the Dear Diagnosis literary project. This is a space for ANYONE LIVING WITH A DIAGNOSIS, whether it be biologically-based or neurochemical; inherited or acquired; formally diagnosed, un-diagnosable or otherwise - TO SPEAK DIRECTLY TO IT. This literary project is intended to help in bridging the gap between those of us silently suffering a medical &/or mental health condition, those of us under-informed to the nature of it, and those of us working with respective individuals in the medical field.

WHY
Vision Statement: Blog Manager
In early adolescence, I was diagnosed with type I diabetes – a condition that requires a tremendous amount of attention & care at any given moment. I was the first known diabetic in my family & knew no one – other than '
Stacy from the Babysitter's Club
' – living with the illness. Thirteen months after diagnosis, my best friend snuck-out of the house to go to a late night party & was killed in a car accident on a back country road. I was a sensitive, melodramatic teen
before
these life-altering events; I might have developed along a dark & dangerous path had I not been enrolled into a summer camp for youth with diabetes.
At camp, I discovered two critical things:
A strong sense of validation & community through shared experience; &

The power of my voice as

both

a patient & an advocate.
20 years later, I am a licensed clinical social worker with years of experience working in pediatric medicine, crisis intervention & - as of late - private practice. At every turn in my career, I have taken steps to build community & to advocate for improvements in the provision of healthcare. At every turn, I have sought to connect human resources & to individualize health & wellness. My vision, in 2018, is the same but hinges on the voices of many more than my own.
I have decided to launch a project that I will call '
Dear Diagnosis'.
The project was inspired by an assignment I first received while seeking support at a trauma treatment center – an exercise in writing a letter
to
diabetes itself. It was not until this assignment that I realized the degree to which the condition has shaped not only my life, but also my character; my life's choices & relationships in turn.
Through the feedback that has followed my decision to share this letter, I have come to realize its potential. Through a conversation I host with the illness that resides in my body, I have managed to provide invaluable insight for family, friends & medical professionals alike. The letter has seemingly built a bridge between my very personal experiences & the unspoken experiences of others living with the - &/or another - condition. I believe that I have started a conversation that ought not end, for so many of us live with diagnoses –
biologically based, neurochemical; inherited, acquired; formally diagnosed, un-diagnosable & otherwise.
It is my respective intention to collect letters from any & all interested persons affected by life with a disorder, a disease, a deficit –
a diagnosis. Letters from caregivers (parents, spouses, medical professionals), whose lives have been affected by a respective diagnosis - are also encouraged to participate.

May we be stronger - together. May we learn to truly see one another - beyond the diagnoses we are labeled with & behind the masks we feel we need to wear. May we learn to use that which seemingly sets us apart, as common thread; and may we learn to stitch quilts of connection, in turn. May this project speak to you, encourage you, inspire you - may you find reasons to write & reasons to share.
Love & Light,
Brianna
HOW
Write a letter of any length TO a disease, disorder, deficit (DIAGNOSIS) that has impacted your life. Include as many (or as few) details regarding the following, as you see fit:
The process of diagnosis;

Feelings, beliefs, behaviors, judgments - surrounding the diagnosis;

The impact it has had on your life choices, ambitions, relationships; &

Any insight as to the resultant interactions with our healthcare system that you have encountered.
Proof of diagnosis is not required - authenticity is. Authors are welcomed to use their real name or to remain anonymous during the submission process, however, all letters published here will exclude said identifying information. Please note your age & gender identification, in addition to any diagnoses you wish to name upon submission. Hand-written letters are welcomed & can be uploaded as an attachment. Authors are welcomed to upload a picture of their choosing to accompany their letter, although images must to be royalty free. The blog manager will select a photo upon publication if there is none attached.
Narrative Therapy: Empirical Support

'What it means for patients to have their illness experiences published in the Internet'. PubMed
'Narrative-informed medical family therapy: Using narrative therapy practices in brief medical encounters'. PubMed
Powered by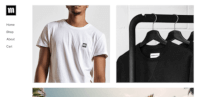 Create your own unique website with customizable templates.
Photo used under Creative Commons from Aleksandr Startsev